Main.TrailIndexPage | Electrical Systems | Electrical.Lights | Headlight Assembly | US light assembly
US Light Assembly
This component is part of Lights.
Definition
US Light Assemblies differ from European Light Assemblies because they use a Sealed Beam bulb with a reflector as part of the bulb.
Types of USA Headlamps
Three types of USA headlights were used during production of W 113 cars: Type "AC" was used until 280SL Chassis 5607 (October 1968); Type "AN" used to 280SL Chassis 11947 (July 1969); and Type "AJ" used to the end of production. The face of each light is stamped with the style type.
Each type had a different internal wiring scheme. The later types had wiring to accommodate the lighted front fender markers found on USA cars.
The foglights found in the early "AC" lights were removed in the AN style. The later USA headlights had no foglights.
Styles AC and AN had a "small" amber section at the bottom of the unit while the later "AJ" style had a larger amber section.
Comparing USA headlights with Euro style headlights
USA headlights were designed to comply with US DOT (Department of Transportation) regulations. The regulations required Sealed Beams, an amber section, and turn signal capability. The required design made the US headlights "busier" in the opinion of some.
EURO style headlamps were also available with Halogen bulbs; they are distinguished by a flat front face. US style sealed beam lights can be converted to Halogen using conversion kits.
Euro and USA type AC headlamps have five bulbs: Main, Parking, Clearance, Fog, and Turn signal.
Later USA lights (type AN and AJ) have the main sealed beam, the parking light, and the turn signal.
Styles of Lamps
USA Headlamp Style AC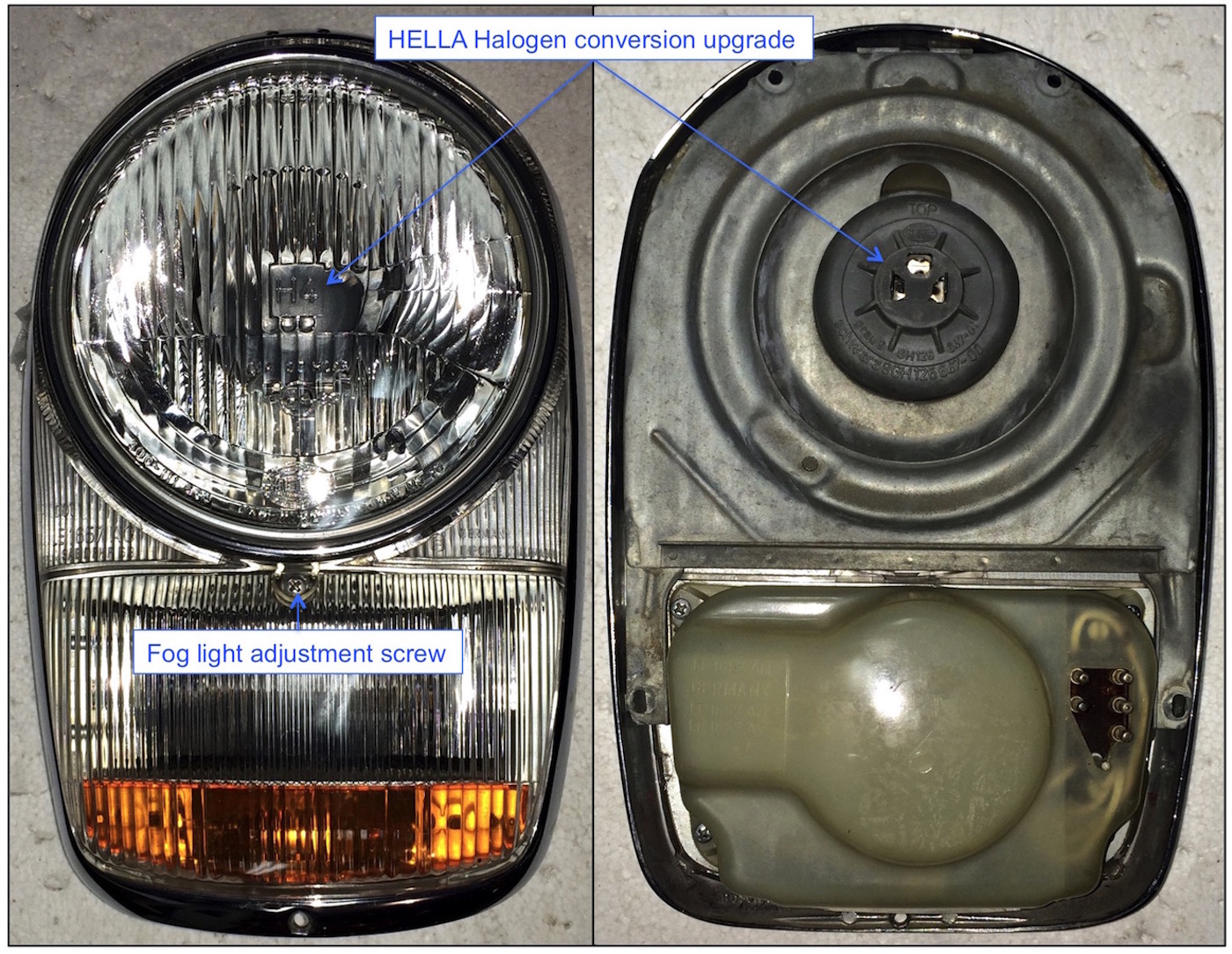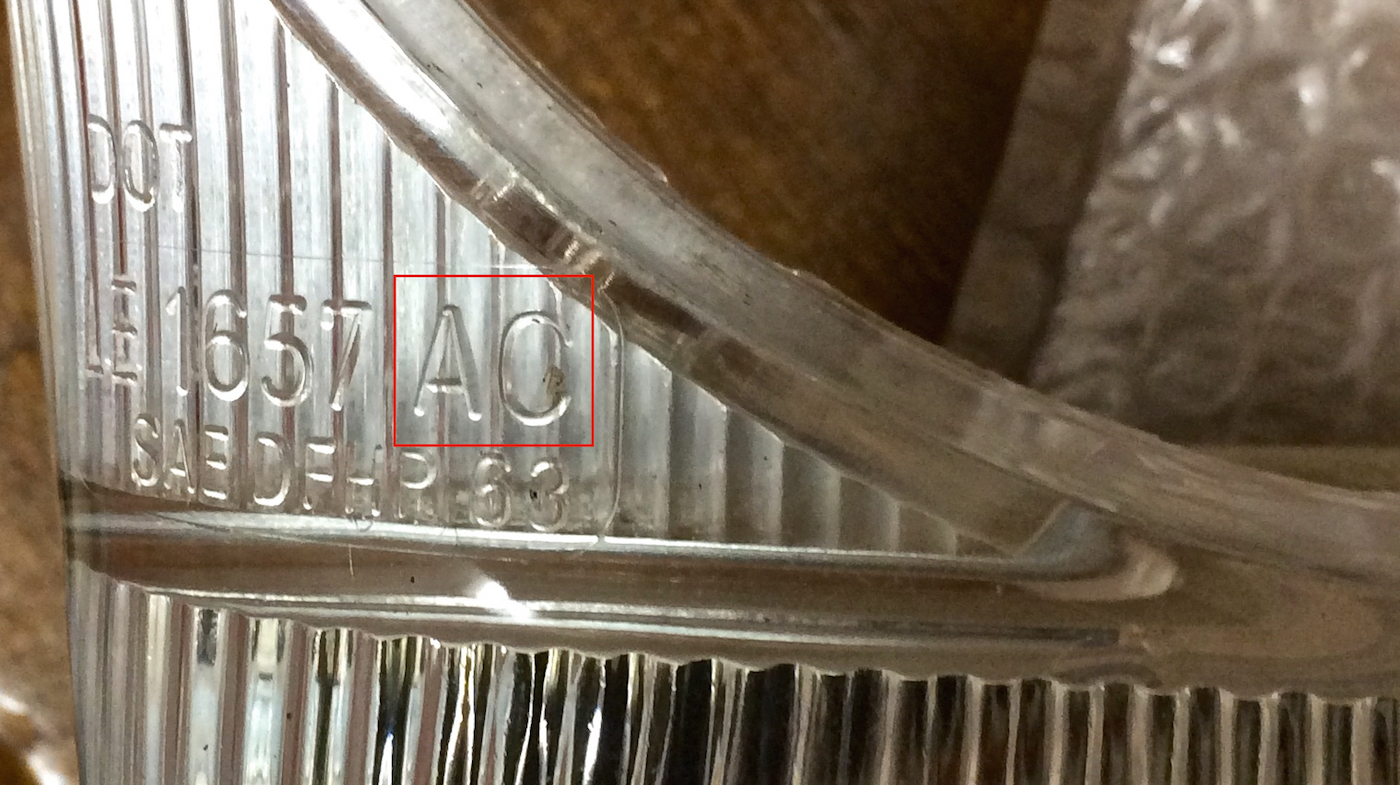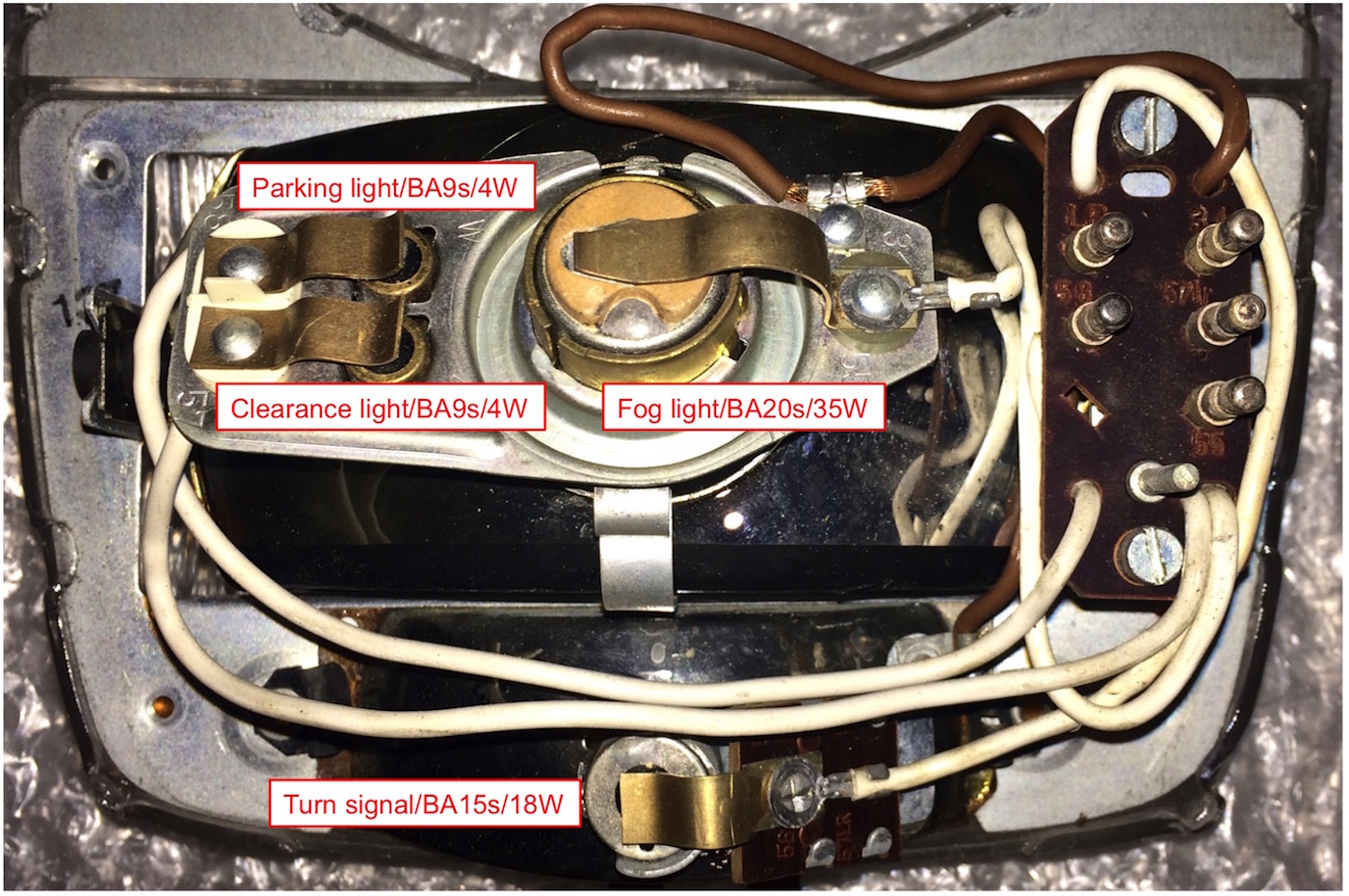 ---
USA Headlamp Style AN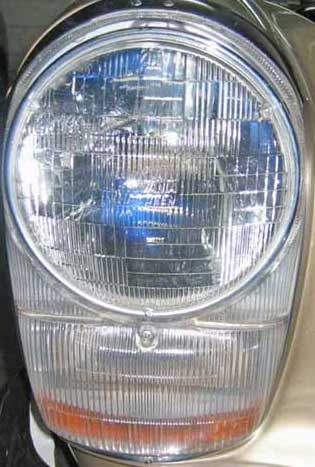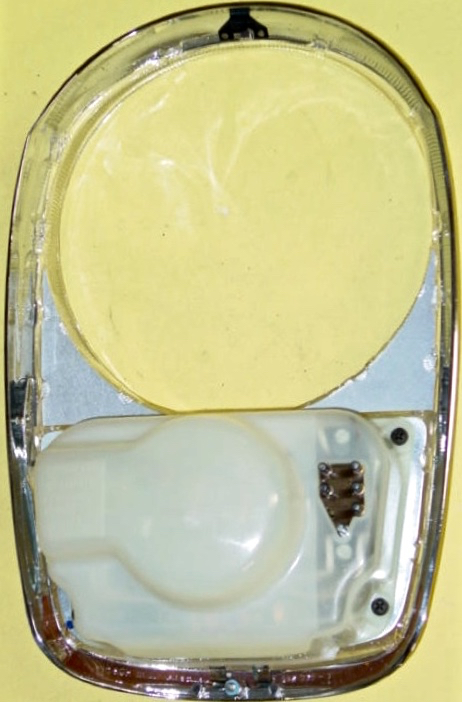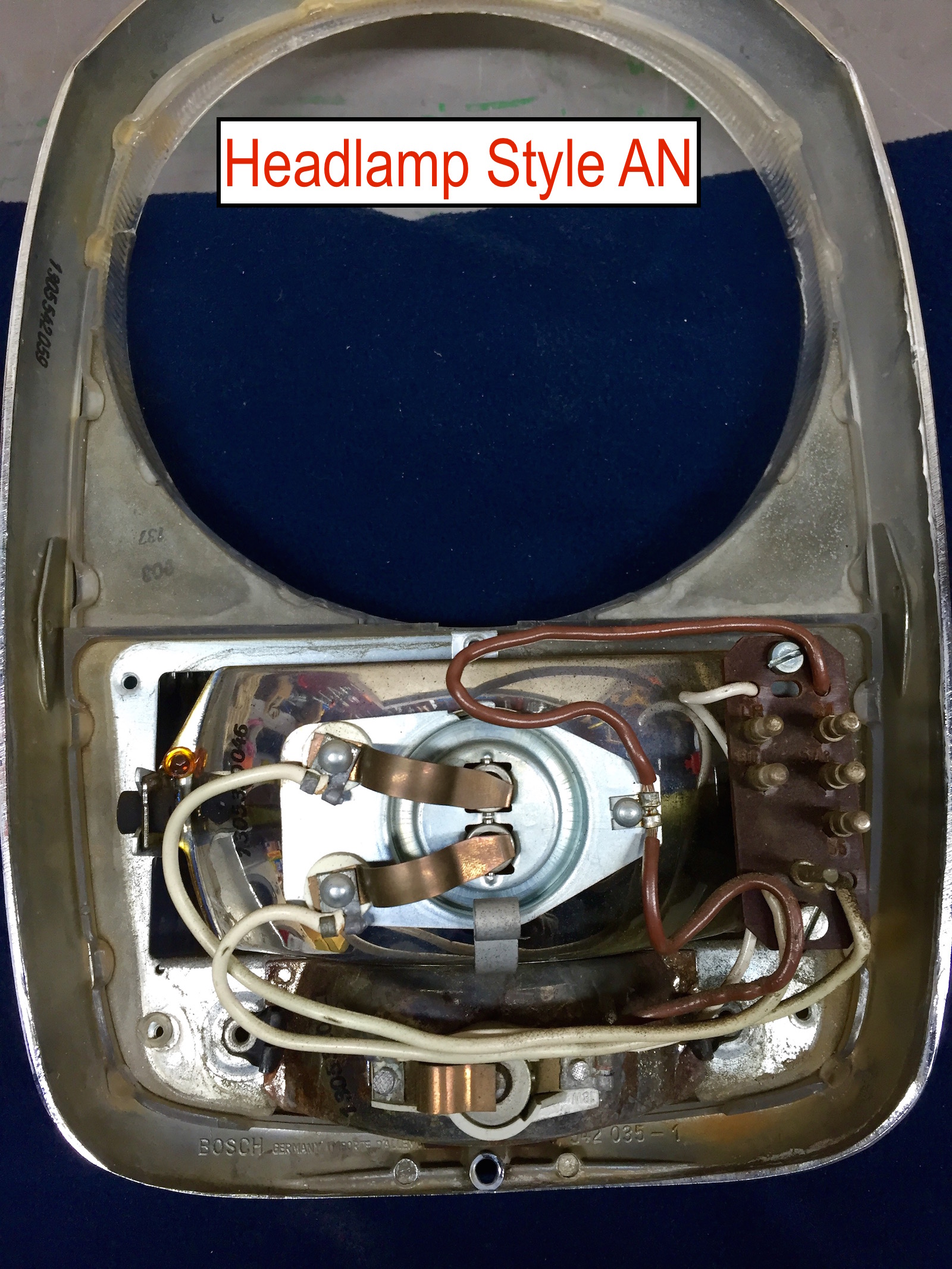 ---
USA Headlamp Style AJ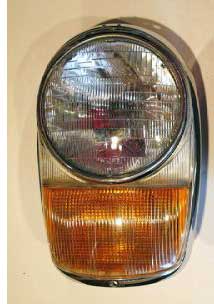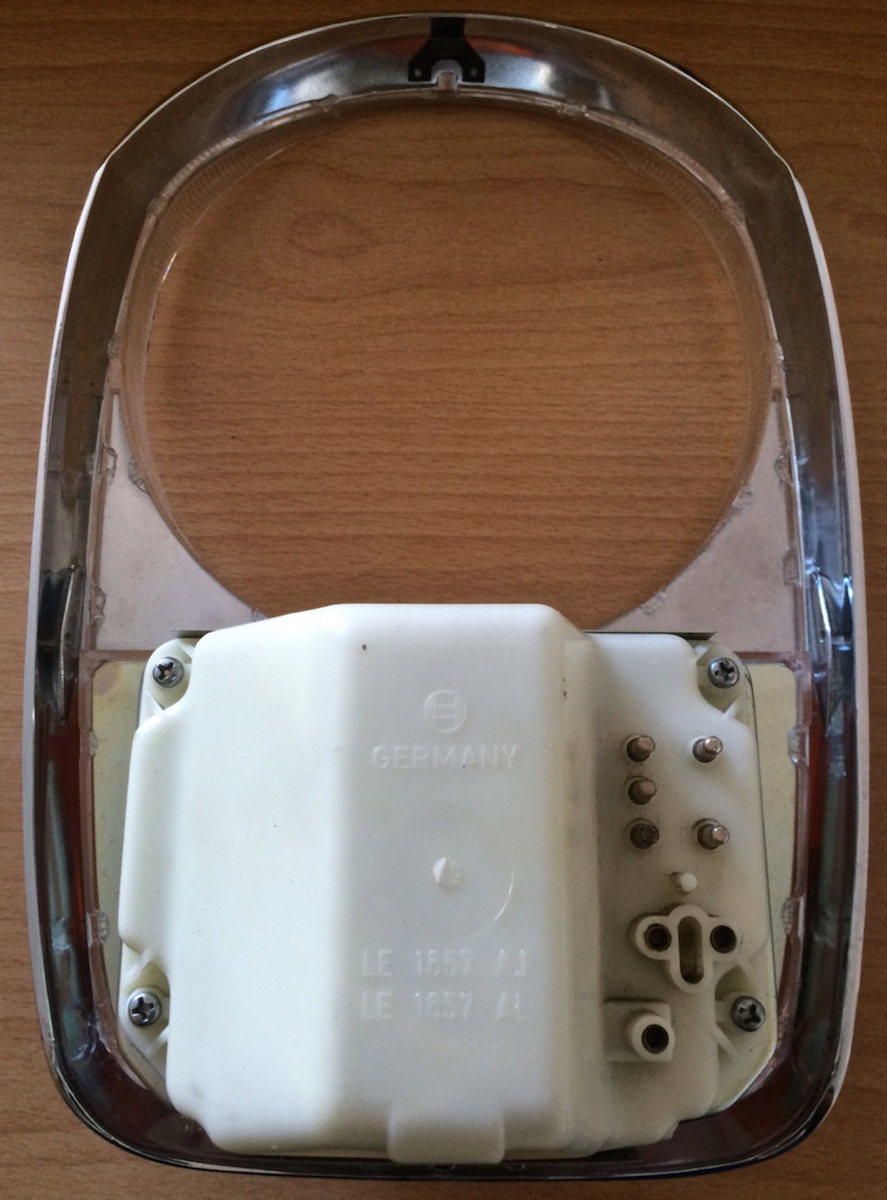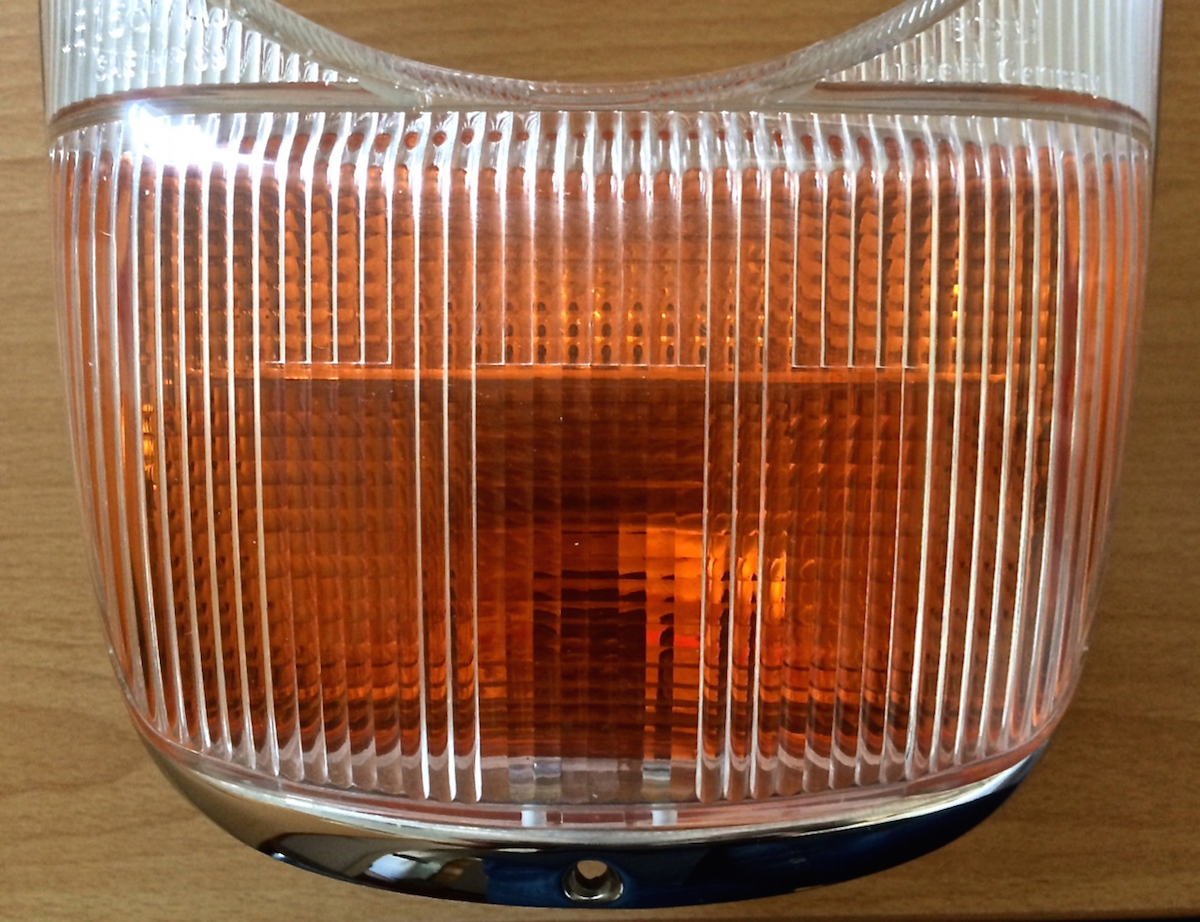 ---
For comparison: Euro style headlight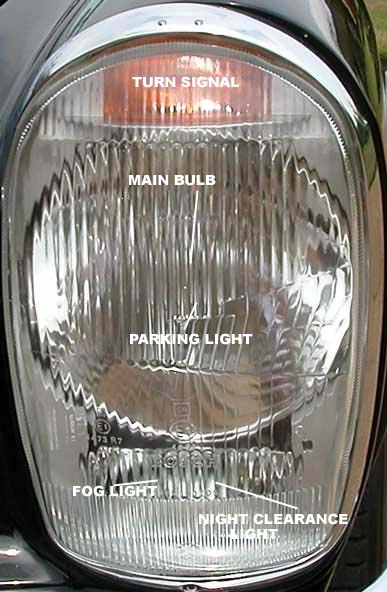 ---

< Headlight Assembly | Main.TrailIndexPage | European light assembly >