Main.TrailIndexPage | Electrical Systems | Radio and Antenna | Electrical.Radio | Electrical.RadioDocumentation
Radio Documentation
This component is part of RadioAndAntenna.
Becker
Radios installed were typically Becker. Becker manufactured many different models including: Mexico; Grand Prix; Europa; Europa II, see the parent page Radio. Below are some examples of the original documentation that came with these radios.
Radio Mounting Diagram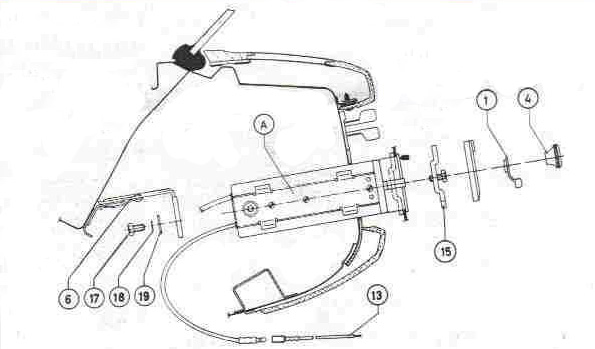 Below is the guarantee card that came with the installion of the Becker radio: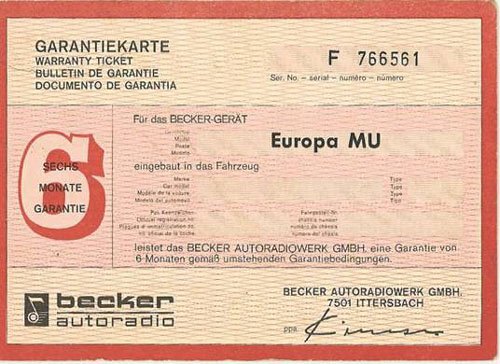 Antennas installed were typically "Hirshmann"
Below is the guarantee card (front & back) that came with the installation of the Hirshmann antenna: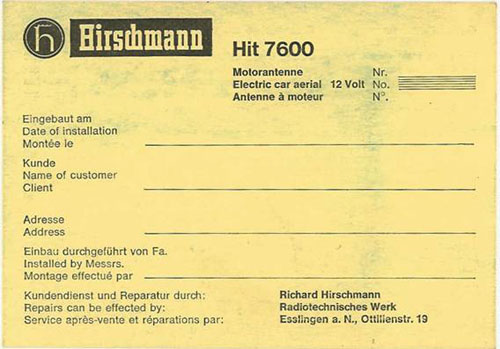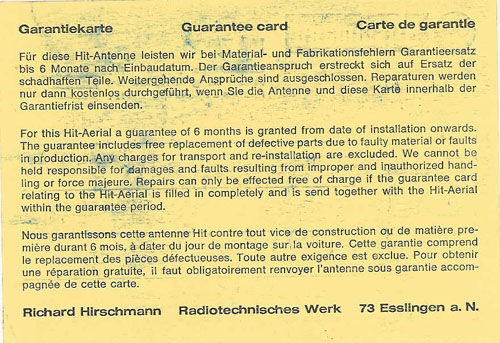 < Electrical.Radio | Main.TrailIndexPage | Electrical.Antenna >