Main.TrailIndexPage | Accessories | Roofrack
Roofrack
This component is part of Accessories.
Definition
Define the component. Include, if known, the german language word for the component, as well as the English or American equivalent. Show a picture, a diagram.
Its technical name & common name(s)
part # - start year & end year
which area it belongs to - engine, transmission, body, injection etc, link back to the relevant section
Function
Describe, in general terms the function of this component. Meaning what is it there for and what role it plays. Describe how it works, the inside mechanism. Use diagrams to explain.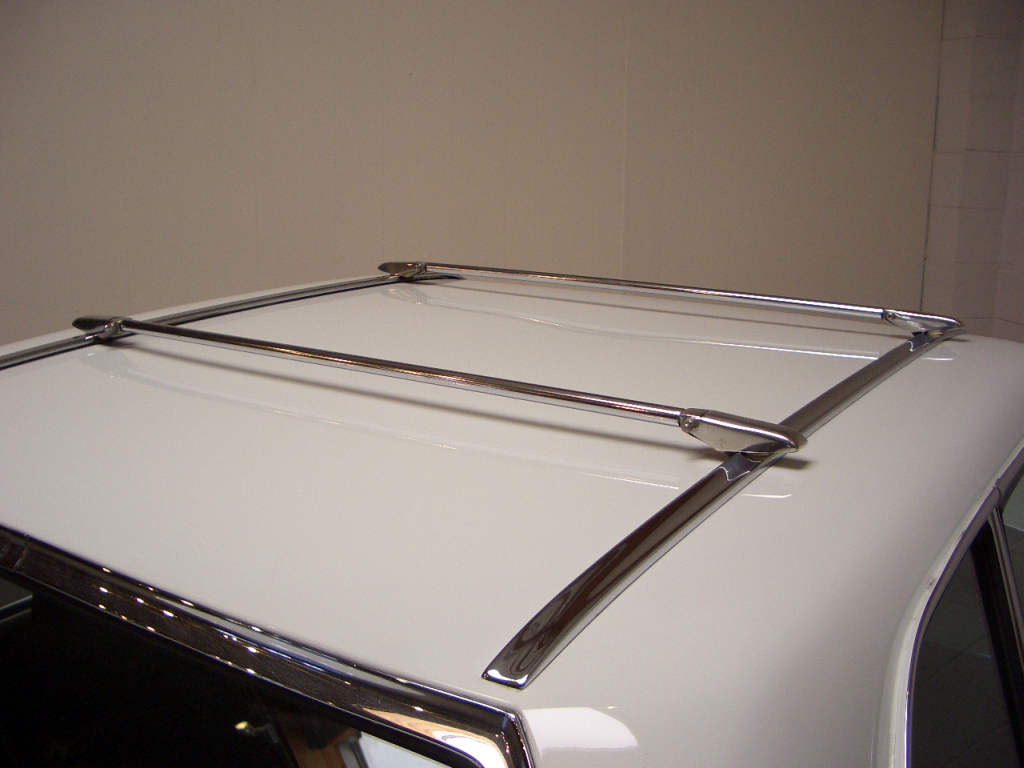 Maintenance
Describe common maintenance procedures, and common faults that may occur. Describe how these may be diagnosed and resolved. Again, include diagrams, photographs and explanations. Where possible, include measures, tolerances, weights etc.
Symptoms when it faults
How to test if it is faulty - what tools to use
How to fix / change
Link to related components where appropriate.
Old Yahoo content
The following is the content from the old Yahoo documents on the site. It needs to be structured and edited in the correct sections of the entire document. After moving particular content to its correct place in the manual, please delete it here.
---
Frank Mallory says: the roof rack (luggage, not skiis) was a special deal. When I picked up my car, they gave me a voucher and sent me to an auto accessories store to get one. I still have the receipt around here somewhere (as well as the original rack).
Love that roof rack, Frank. So can we assume that your hardtop has the chrome roof garnishings? Are they what "qualified" you for that certificate for the roof rack? Also, was there a factory roof rack for cars without the optional chrome strips?
Frank replies: the roof rack had a separate option code, so I suppose you could have ordered it without the mouldings.
Does anyone out there know where I may be able to get an original typ roof or ski rack or know who the original manufacturer was?
Does anybody know of roof rack feet that fit the SL's gutters? Maybe someone even has roof rack feet for sale?
Hans Strom: the roof rack for the W113 was not attached in any gutter. It is a special type which is attached via the (optional) chrome strips on top of the hard top roof (SA No: 60/0). There is also a special ski rack which was available as an option (SA No: 289) for the car in the sixties.
Does anybody have a W113 roof rack or know anything about them? They are mentioned as an option in Meredith "original sl". Apparently they mount to the chrome hardtop rails. I'd like to know their appearance, specifications, and especially how they mount to the rails. Please post a picture if you can.
The rack clips into the pair of little holes on the inner part of the roof garnishings. It's nothing unusual; just a chromed rack with raised sides.

< Luggage set | Main.TrailIndexPage | Skirack >